Pediatric Care from Birth Through College Age
---
Click
HERE
for latest Coronavirus Info
COVID-19 VACCINES APPROVED FOR CHILDREN 6 MONTHS AND UP!
---
Flu Vaccine Available
Flu cases are on the rise. We STRONGLY encourage you to immunize your children against the flu. We offer flu vaccines at well visits, as well as other scheduled visits if a child is not too ill, in addition to nurse visits. Children must be at least six months old to receive the first vaccine, and a booster shot is needed the first year a child receives a flu vaccine.
We HIGHLY recommend the flu vaccine as the best way to prevent contracting the flu. The flu vaccine DOES NOT CAUSE the flu, but it does help reduce the likelihood of catching the flu.
We have our flu vaccines, and are scheduling clinics. Please call 322-4453 during regular business hours to schedule an appointment. (These visits are strictly for the flu vaccine, and not other vaccines.) We only have injections this year.
We will be running flu clinics on Tuesdays, Wednesdays, and Thursdays from 5-7 pm, beginning October 11 through November 30 (except for Thankgsiving week).
Contact Information
Telephone

828-322-4453

After Hours Advice: We have contracted with Pediatric Health Line, staffed by Registered Nurses, to provide after hours general advice whenever our office is closed. They DO NOT have access to your child's chart and therefore cannot schedule appointments, give you results of tests, nor send in medication refills--these things must be done during regular business hours only. To reach a nurse, call 828-270-3204. Answers to many common questions can be found

here.

FAX

828-324-9295

Postal address

1455 25th Avenue Dr. NE, Hickory, NC 28601
---
Office Hours: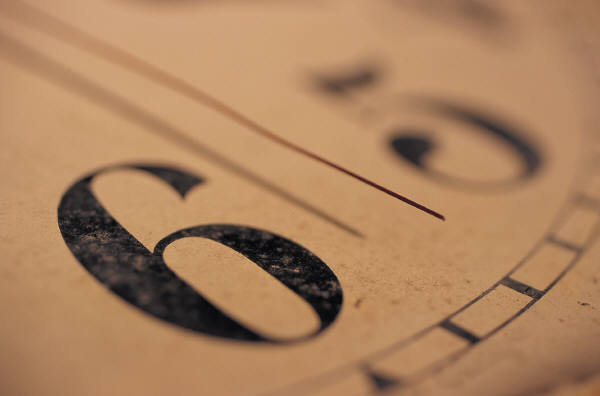 Monday through Friday: 8:00 am through 5:00pm. Calls go to answering service at 4:30. Calls received after 4:30 will be answered the following business day.
Saturday: Phones are usually answered from 8:00am until 10:00am for scheduling
HOWEVER, DURING THE CORONAVIRUS PANDEMIC WE DO NOT HAVE SUFFICIENT STAFF TO OPERATE SATURDAY MORNINGS--we are sorry for any inconvenience, and we will resume normal operating hours at the earliest safe opportunity. Our after hours phone triage is available, but they cannot call in medications.
Extended Hours: Monday through Friday 5pm-7pm and weekends 8:30-3:30. Please note that extended hours are based on patient need. Therefore, The ChildHealth Center will monitor and make any changes necessary based on demand.
Closed: Easter Sunday, July 4th, Christmas Day, New Years Day, Thanksgiving Day and Sundays spring through late fall. We close early the Friday after Thanksgiving, Christmas Eve, and New Year's Eve.
After Hours Advice: We have contracted with Pediatric Health Line, staffed by Registered Nurses, to provide after hours advice whenever our office is closed. They cannot schedule appointments nor send in medication refills. To reach a nurse, call 828-270-3204.
**CHANGES TO MEDICAID**
Please click

HERE

to find out more about a plan you will need to select for your child.
Need info on illnesses, Tylenol dosing, and so on?
Click on the Medical Information Tab to the left. . . .
We are accepting new patients*
We accept a wide variety of insurance policies as well as Medicaid. Please contact our office if you have questions.
*However, we DO NOT accept new patients who refuse immunizations.
---
CHADIS
CHADIS is a new questionnaire system that some of our practitioners are using.
All those important (but sometimes time-consuming) questions we have you complete at well visits and certain rechecks can now be completed at your convenience at home prior to your child's appointment, and the information will be directly entered into your child's medical record. This will save both you and us a lot of time! Once you sign up, the system will automatically email you a link to the questions.
Lactation Services
The ChildHealth Center, PA is proud to announce that we now have a certified lactation consultant, Lorie Costner, IBCLC!
Lorie has 30 years experience as a clinical nurse, mainly in the Nursery at FRMC, and recently became certified as a lactation consultant. We like for our nursing mothers to meet Lorie at one of the first office visits for their newborns to make them aware of potential services.
Lorie can help with problems such as breast pain, latch problems, and low milk supply.
A separate appointment can be made to specifically address breastfeeding concerns. Please call the main office line 828-322-4453 and ask to schedule an appointment with Lorie.
For more information about IBCLC, click
here
.
We want to provide you with a great experience at The ChildHealth Center, PA.
Please take our brief

survey

to let us know how we are doing.
Last updated September 27, 2022
Copyright 2022. All rights reserved.